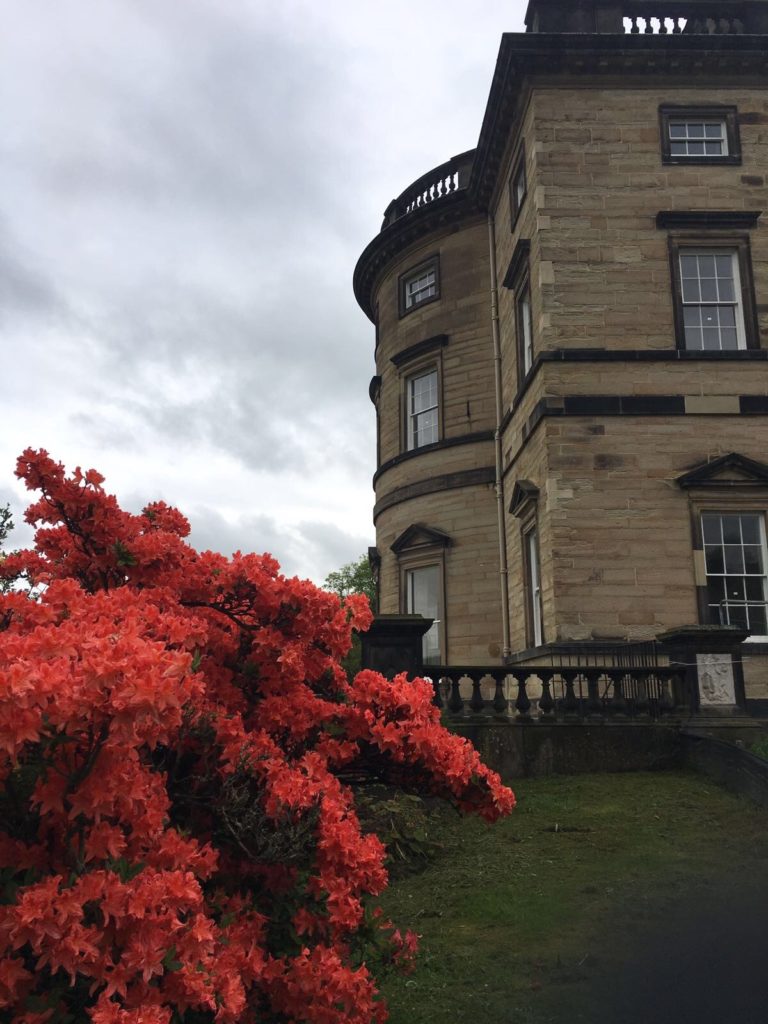 Artfarm appointed as operator-partner for the transformation of Bretton Hall
September 5, 2019
Today [5 September 2019] the Leeds City Region-based real estate company, Rushbond PLC, has announced the appointment of Artfarm as its operator-partner for the redevelopment of Bretton Hall in Wakefield, West Yorkshire.
Artfarm is an independent hospitality company that will take the creative and operational lead for the transformation of Bretton Hall into a unique hotel, which sits within the grounds of Yorkshire Sculpture Park (YSP) and Bretton Country Park. Artfarm will work in partnership with Rushbond on the delivery of the hotel and the redevelopment of the wider Bretton Hall Estate.
Bretton Hall is a Grade II* listed Mansion House, which dates back to the early 18th century. Home to the Bretton Hall College between 1949 to 2001, it was widely known as a centre for creative and artistic talent. Mark Finch, Director of Real Estate at Rushbond said "The vision, working with Wakefield Council and YSP, has been to reunite Bretton Hall with the wider Park, and to provide a platform to support the cultural development of the City and region. We are delighted to announce the partnership with Artfarm, who will bring their special skills and expertise to bear as operators of unique hotel and hospitality assets throughout the world."
Founded in 2014 by Somerset-based gallerists and art collectors Iwan and Manuela Wirth, Artfarm aims to set new boundaries for what culturally led development can achieve, by adapting and reinventing unique destinations to bring together art, learning, community, people and place, such as The Fife Arms in Scotland, the Roth Bar & Grill, Durslade Farmhouse and The Bull Inn in Somerset, and Manuela in Los Angeles.  The partnership at Bretton Hall forms part of a collection of unique and individual assets in Artfarm's planned evolution and growth.
"We are absolutely delighted to be part of the team working on this wonderful project", said Iwan and Manuela Wirth, founders of Artfarm. "We are looking forward to working with Rushbond and our team and partners to ensure that Bretton Hall and its Estate is a cultural destination that complements the incredible Yorkshire Sculpture Park and helps promote the City of Wakefield as a cultural hub. At Artfarm we are passionate about weaving together art, community, hospitality and learning, and Bretton Hall provides an exciting platform to deliver a truly unique offer for Yorkshire and the North."
Cllr  Peter  Box,  Leader  of  Wakefield  Council said "We are excited to be bringing the historic Bretton Hall back to life with the developer Rushbond and the hotel operator partner Artfarm. We welcome this as it will significantly enhance our current hotel, hospitality, cultural and visitor offer."
Commenting on the announcement, Peter Murray, Founder and Executive Director of Yorkshire Sculpture Park said: "We very much welcome the news that Artfarm have been appointed as the operator-partner for the Bretton Hall development. YSP started over 40 years ago with an exhibition in the grounds of Bretton College. We now occupy 500 acres of historic landscape and we look forward to working alongside neighbours that share YSP's commitment to furthering understanding, enjoyment and access to art for everyone."
Further news is the appointment of the Stirling-Prize shortlisted studio, Feilden Fowles, who have been appointed as masterplanners for the wider Bretton Hall Estate. The studio will work closely with the local community, Wakefield Council and YSP to further the development of an ambitious and sustainable master plan for the rest of the Bretton Hall Estate, working alongside the existing design team including Yorkshire-based Seven Architecture, Conservation Architects for the historic Bretton Hall estate.
Bretton Hall College had a enviable reputation with its innovative courses across the fields of design, music, the visual and performing arts. Speaking for the Bretton Hall Alumni, Alan Parker said: "Bretton Hall College was a pioneering and iconic institution, which has a vibrant community of former students, who continue to be enthused and inspired by the place! The partnership with Artfarm is hugely exciting and we look forward to continuing the dialogue as the project progresses."