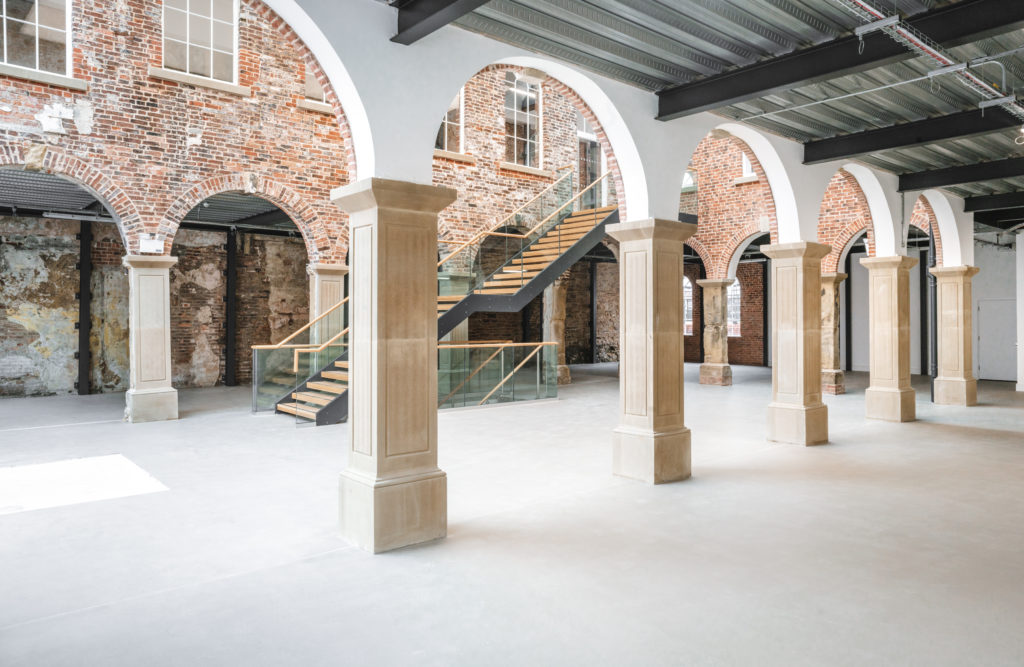 Cloth Hall launched
March 16, 2022
Now available Cloth Hall creates a unique opportunity for contemporary work space a concept retail store, cultural business or leisure operator ready to write the next chapter in this exciting neighbourhood of Leeds.
A Grade II* listed building, the First White Cloth Hall is one of the most significant historical buildings in Leeds city centre.
The transformation of the building, now complete, included the rebuilding of the West Wing and northern elevation as well as the re-creation of the single, undivided assembly room space. A lightweight structure  encloses the public courtyard to reveal the building's historic form, and a contemporarily-designed cube on the southern elevation will provide a physical and visual link to the Corn Exchange.
Based on Kirkgate, Leeds' oldest street, the First White Cloth Hall was built in 1711 for the sale of undyed cloth. In 1758 it was replaced by the Second White Cloth Hall on Meadow Lane. The First White Cloth Hall had been on Historic England's Heritage at Risk Register since 1999.
Please click on the link below to view our new brochure:-
https://www.rushbond.co.uk/wp-content/uploads/2018/10/Cloth-Hall-Brochure-1.pdf
For information about future letting opportunities please contact richard.baker@rushbond.co.uk or eamon.fox@knightfrank.com