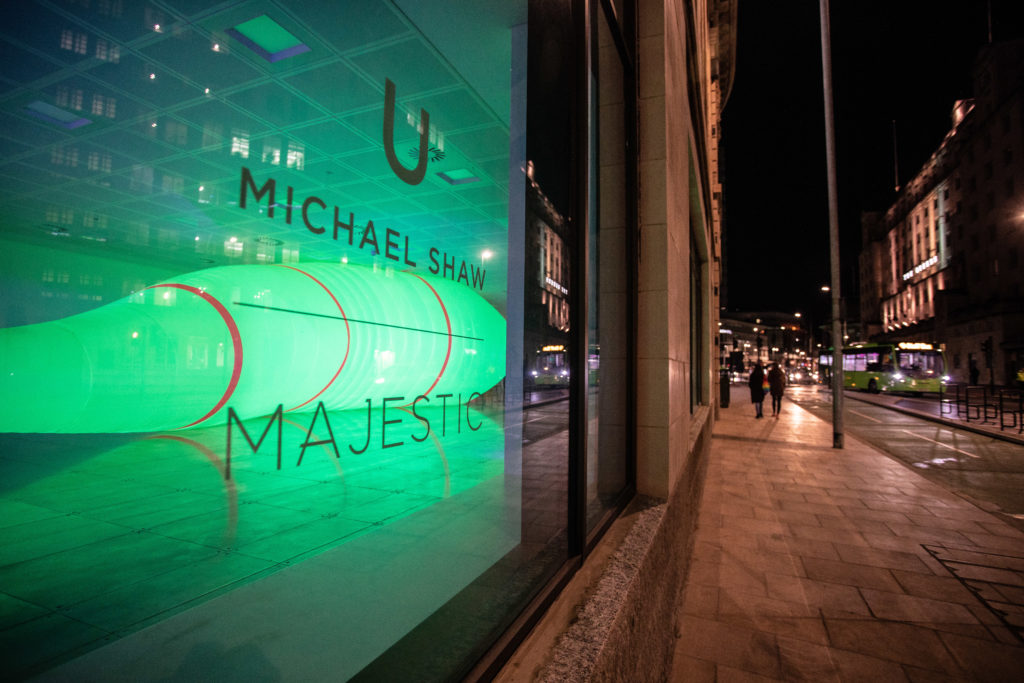 Majestic hosts work by award winning sculptor – Michael Shaw
November 20, 2020
This bespoke, site specific installation titled; 'U' by Michael Shaw seeks to reengage the viewer with his/her direct physical surroundings. Majestic, overlooking City Square in the heart of Leeds seeks to motivate, celebrate, and generate aspirational cultural content for the future whilst respecting undoubtedly its heritage. The sculpture, both dynamic and ambitious, responds perfectly to its setting.
This installation runs alongside the celebration of Majestic's completion. But this also acts as a celebration of a brave innovative journey that Leeds is embarking on. The city is undergoing a progressive transformation, responsibly adapting to major societal change.
This commission is not just about Majestic in isolation, it is about wider Leeds and what role our physical spaces have in shaping our cultural identities and cultivating our ambitions to be the best version of ourselves.
This show by Michael Shaw, trained in Leeds, exhibited internationally and with a PHD in sculpture, is meant to be vibrant, bold and bright. It is meant to excite and being joy to the senses.
It is unusual to see such bold interventions, especially in an office building where Channel 4 and Knights solicitors will soon be based, but in our current context, where the future of work and office space is so uncertain, all we like to do as a space provider is to inspire, evoke ambition in an authentic way that has a relationship with the environment in which it sits.
During the installation, three students from Leeds Arts University gathered outside enquiring what the piece was all about. This is exactly the audience we want to excite – not only encouraging University students to be part of an exciting city centre but also to appeal to a creative, innovative generation of tomorrow.