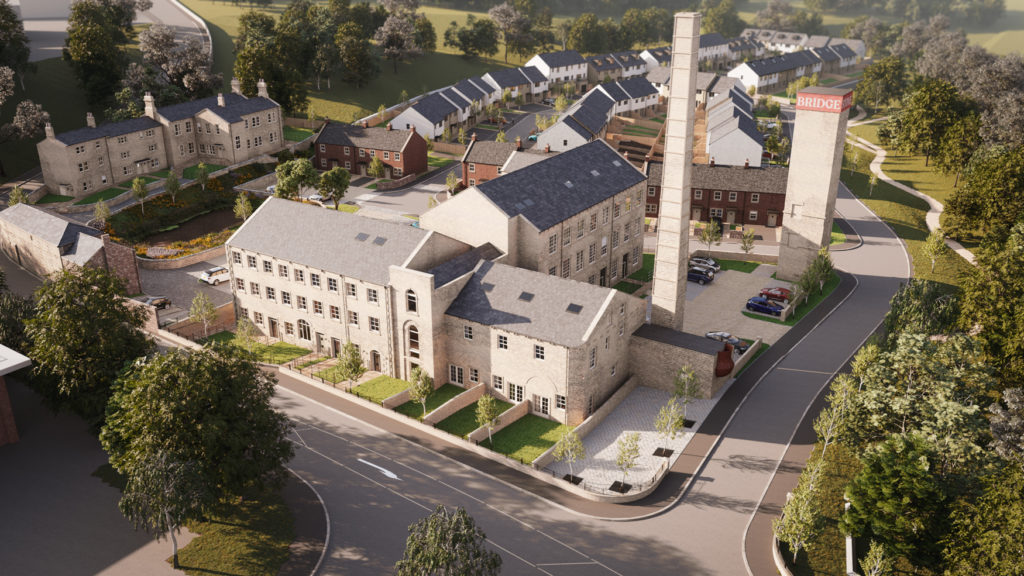 Sensitive restoration and careful creation of beautiful new homes begins at Stonebridge Mills site
March 11, 2021
Stonebridge Mills is iconic! Dating back to 1805, Stonebridge Mills was magnificent in supporting Leeds textile industry in its heyday. The communities that existed here were skilled, creative, resilient, and honest.
Rushbond have started an ambitious project to sensitively restore and revive this lost piece of history to provide Leeds communities, once again, a unique place to belong and evolve.
Rushbond adopts a site-specific approach to its developments. This particular project aligns with the following three themes at its heart: community, nature and heritage.
First and foremost, working in tandem with the unique array of historic buildings, the redevelopment of this mill complex will host a range of new home types to suit multiple audiences – from young families to the older generations to enable the evolution of a new dynamic community.
Not only is Stonebridge Mills so well established in history, but it is also set in what feels like a pocket of the countryside with excellent access to the city allowing new residents to achieve a well-balanced lifestyle. Situated adjacent to Farnley Beck and nearby extensive parkland, the location of Stonebridge Mills offers the best of both the urban and the rural.
Thoughtfully designed properties allow residents to make the most of living here; all properties have their own gardens as well as allocated car parking spaces.
We very much look forward to welcoming new residents to Stonebridge.  For more information on this development follow @Stonebridgebeck on Instagram, Facebook or visit the website https://www.stonebridgebeck.com