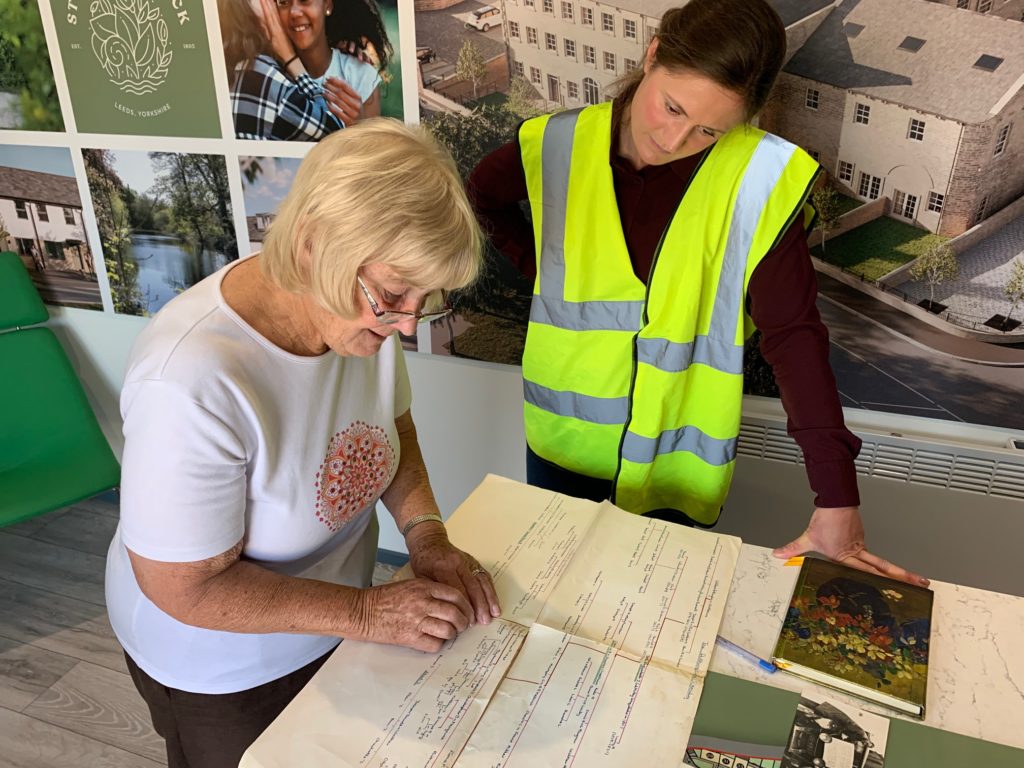 Stonebridge Mills – A home worth cherishing
September 10, 2021
Barbara Farrar and her daughter Kate were given a VIP tour of the historic former Stonebridge Mills site on Stonebridge Lane which was once owned by Barbara's great grandfather Andrew Mellish and then by her grandfather Alec Mellish during the late 1800's.
Stonebridge Mills, set in a parkland setting alongside the local beck, holds many memories and clearly was a happy place to be. The tree lined site evoked lots of fond memories for Barbara who visited as a young girl spending time with her Aunty Bunny who lived in the characterful workers cottages.
Barbara was kind enough to share some lovely memories of the place and had a very happy childhood here at Stonebridge. We at Rushbond are working hard to restore the place, which has lain dormant for some time, to provide new family homes so that it, yet again, can be a place to make happy family memories for future generations in Leeds.
To keep updated with the scheme progress go to: https://www.stonebridgebeck.com/