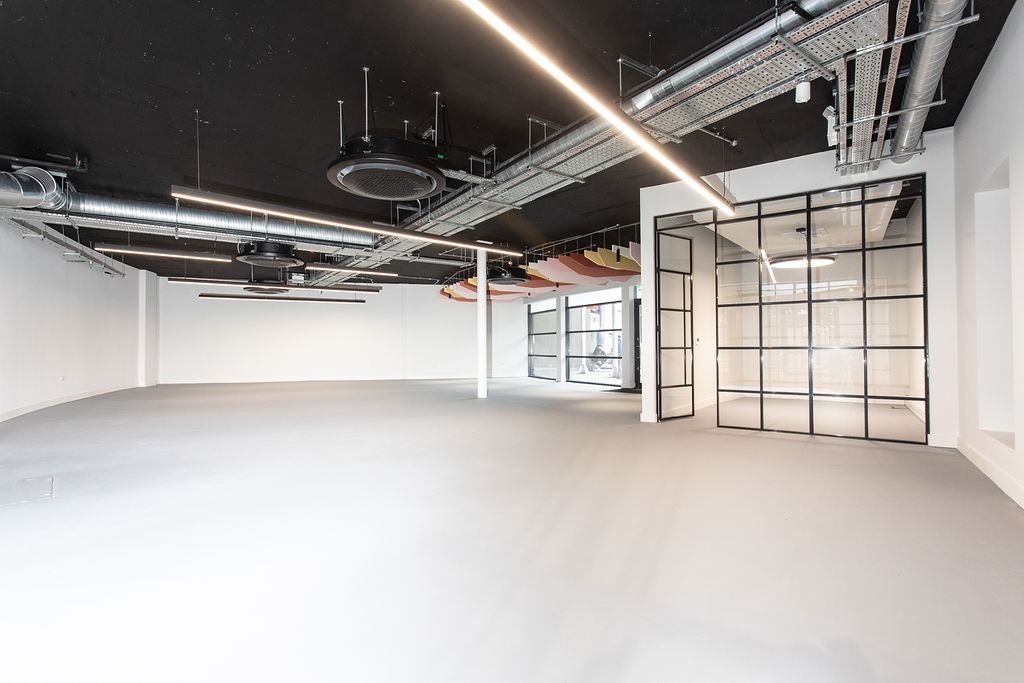 Third new tenant for Leeds' original waterfront destination
January 11, 2022
Digital agency Tall is swapping the former Mills of Holbeck for Leeds' original waterfront destination, as the 13 staff agency moves to Brewery Wharf.
The agency will move into 5A Brewery Place, a stylish 2,500 sq.ft workspace which was fully repurposed by Brewery Wharf developer Rushbond PLC, transforming a former restaurant into contemporary office space. Tall is currently based in Holbeck Urban Village and will make the move down the River Aire in February 2022.
Tall was founded in 2011 by Guy Utley with technical director Behrooz Saeed coming on board in 2017. Originally based in Brighouse, the agency moved to Leeds in 2013 and has worked on campaigns for the likes of SkyBet and the Provident Group, and closer to home Leeds Digital Festival and Express Bi-Folding Doors.
Guy Utley commented: "The past three years have been record breaking for Tall. We've been on the lookout for new premises after outgrowing our current ones, and after visiting many new locations Brewery Wharf stood out head and shoulders above anything else we looked. Walking into the 5A space I immediately turned to Behrooz to say, "this is a bit of us". It had a modern yet industrial feel with room to allows us to add our own stamp on the place. We are looking forward to moving in to the fully kitted environment with lots of agile work areas spaces designed for maximum flexibility and the odd new luxury of course."
Tall is the third new tenant for Brewery Wharf in the last three months, joining renowned fine dining restaurant HOME and funeral planning company Rest Assured Funeral Plans. The development has received widespread acclaim for its high-quality design and public spaces, collecting awards from Leeds Civic Trust and the Royal Institution of Chartered Surveyors as well as Leeds Architecture Awards for both architecture and public art. Work is currently underway to make additional developments to the public realm, including new landscaping and greenspaces and additional cycle storage facilities.
Richard Baker from Rushbond says: "The creative community at Brewery Wharf is growing rapidly thanks to the flexible spaces on offer, closeness to the city centre and waterfront location – which is hard to beat in terms of mindfulness and fresh air. To have secured three new tenants in three months is a huge coup for this unique and thriving part of Leeds, and there are even more exciting announcements coming soon."
For more information, visit https://brewerywharfleeds.com/